Home /
Beanstalk Books Decodable Readers | Abacus Educational Suppliers Beanstalk Books Decodable Readers
Looking for the most complete and intuitive set of Decodable Readers? Look no further, the latest range of readers released by Beanstalk Books and supplied by Abacus Educational Suppliers has got you covered.
Decodable Readers are written exclusively with the progression of letters and sounds in mind to support young readers on their journey of reading proficiency, providing a text-based context to practice emerging phonics skills. All Beanstalk Books decodable reader libraries follow the same pattern of learning. Each set of readers is split up into 6 consecutive phases of learning:
Phase 1 - The first phase focuses on increasing childrens' phonemic awareness and developing further speaking and listening skills. Phase 1 phonemic awareness readers are designed for teaching the understanding of sounds and words. Each individual phonemic awareness reader introduces 8 different letter sounds (phonemes). The speaking and listening readers are designed to teach the understanding of how books work. Each reader contains a story for retelling.
Phase 2 - After instilling basic phonemic awareness, it's time to learn about Letter Sounds as part of Phase 2. Letter sound readers introduce the first 21 letter sounds. All phases also include a strictly controlled vocabulary that follows the letter-by-letter progression along with 'tricky words'.
Phase 3 - After learning about letter sounds, Phase 3 hones in on Phonics. Phonics readers introduce the next 22 letter sounds.
Phase 4 - Phase 4 introduces 38 different adjacent consonants (also called blends).
Phase 5 - The next phase covers the concept of Vowel Sounds. Phase 5 readers introduce 20 new letter patterns, mainly focusing on alternative vowel sounds.
Phase 6 - The final phase brings Spelling into the fold. Spelling readers have been written with a rich vocabulary including embedded words that contain suffixes. They also consolidate earlier taught phonics skills and 'tricky words'.

So how does it work? TRUSTED SUPPLIER
Abacus is a trusted supplier of Beanstalk Books decodable readers in Australia.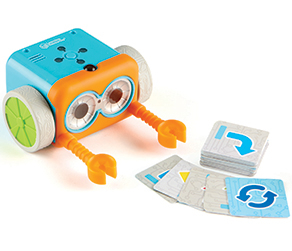 SCIENCE-BASED LEARNING
All decodable reading principles are backed by the latest research in cognitive psychology. COMPLETE RANGE
Range includes fiction, non-fiction libraries, helpful kits and resources.
About Beanstalk Books
Beanstalk Books is a publishing company that specialises in decodable books.
The company was founded by children's author and co-founder of Junior Learning, Anna Kirschberg. After 10 years of developing phonics based resources and books, Anna has created a trusted brand of decodable books that deliver transformative reading experiences worldwide. Anna has used her expertise in phonics based instruction and has set about developing purely decodable reading books around a phonics sequence, for young children and older, struggling readers.
Beanstalk Books decodable readers are built on the principles of the science of reading and supports the worldwide movement of evidence based reading instruction. Demand from parents and teachers alike has been high and the decodable range has extended to over 350 titles in just the last few years. Beanstalk Books decodable readers build reading confidence and reading success for all children learning to read.